SIMBA SPONGE NIPPLE BRUSH REPLACEMENT (3 PCS)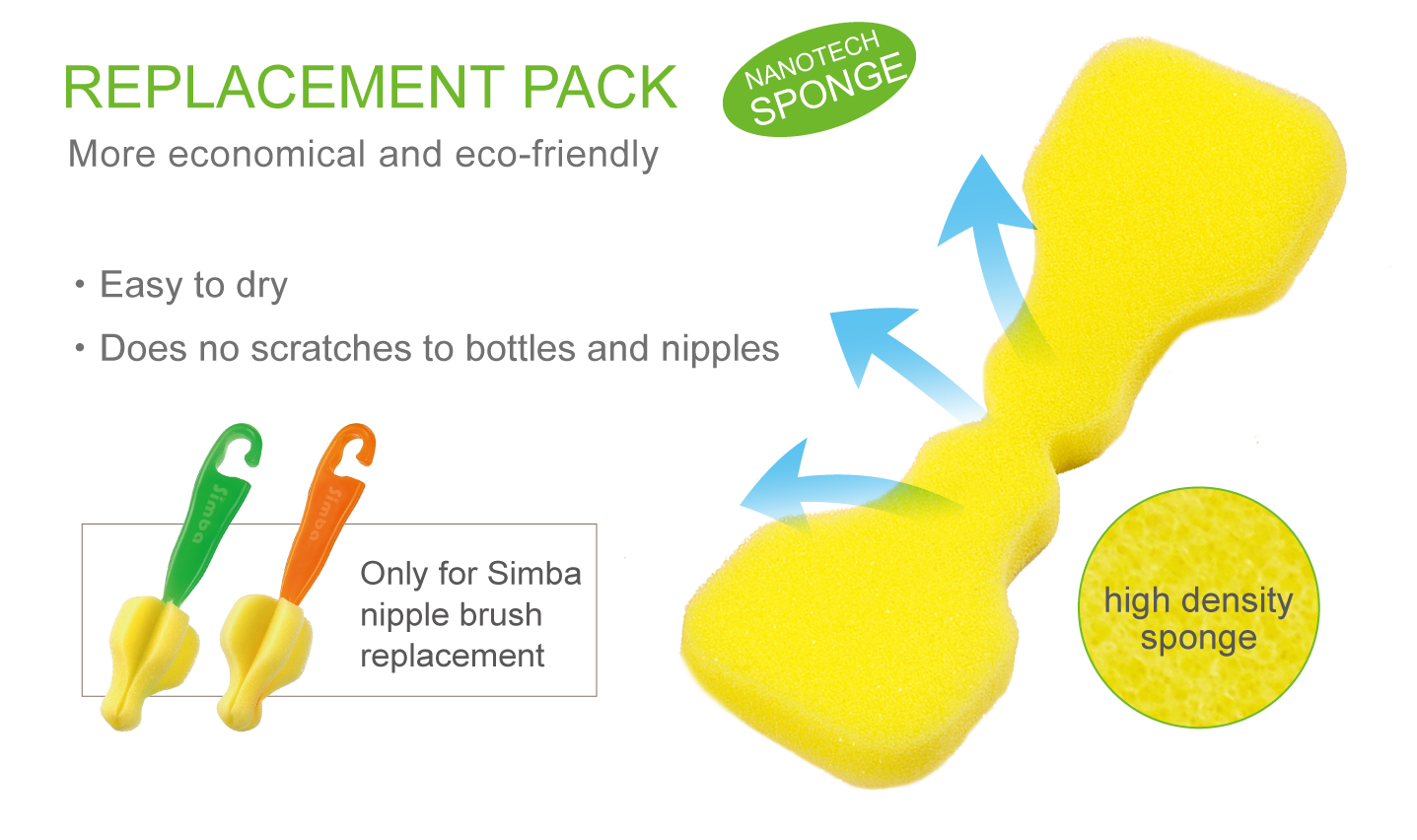 ●Features
1.Quality high intensity sponge is easy to dry and does no scratches to bottles or nipples.
2.The sponge is manufactured through high temperature treatment which is more durable than normal sponge.
3.The extra soft sponge could clean bottles, nipples and small parts of the feeding sets.
●Material
Sponge:High tensity sponge
---