SIMBA ORGANIC STYLISH BIB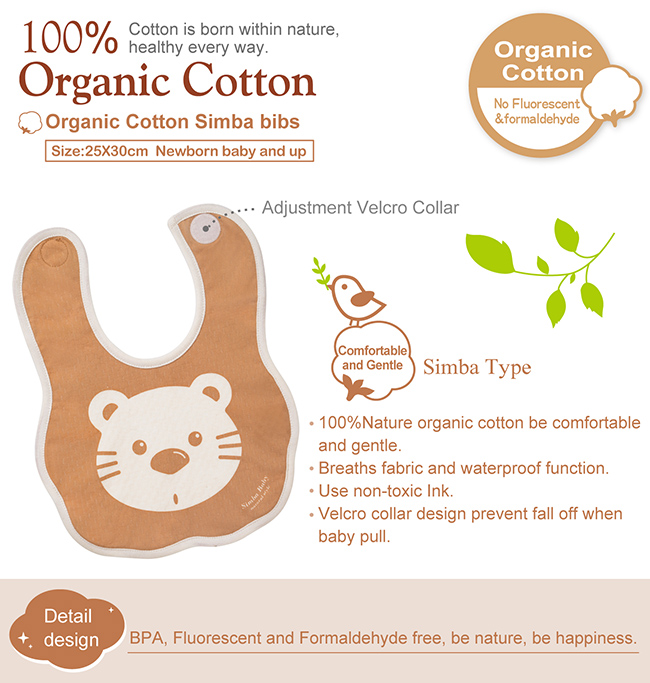 ●Features
1.100% organic cotton certificate issued by CU. No formaldehyde and fluorescent.
2.No bleaching, no elaboration, and no harmful chemicals remained in the textile in production procedure.
The organic environmental friendly fabric offers better protection for baby skin and lower down the possibility
of causing allergy.
3.Natural organic cotton, comfortable and gentle, breaths well.
4.Simba type use non-toxic ink, it is safe to wear.
5.Velcro collar design prevent fall off when baby pull.
6.Breaths fabric and waterproof function.
●Ages :Newborn baby and up
●Size :25X30cm
●Composition :shell / organic cotton 100%
     lining / water proof polyester 100%
---