SIMBA ELECTRONIC IONIC STEAM STERILIZER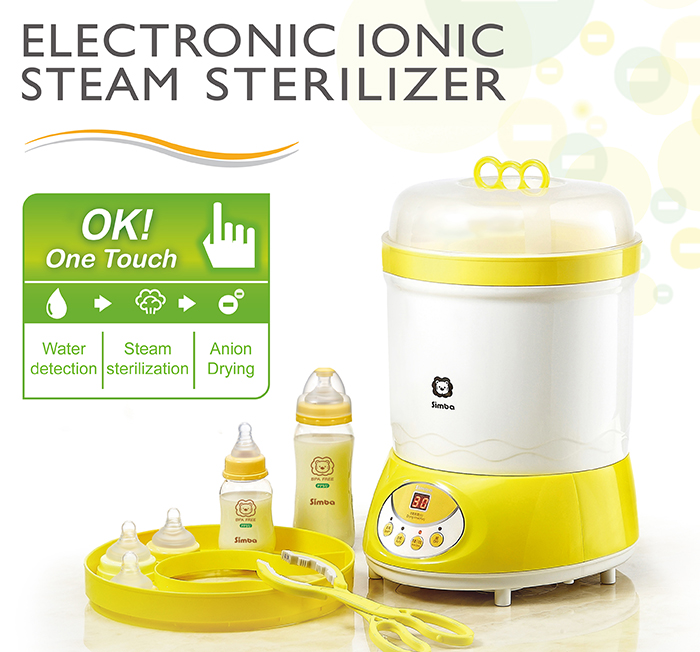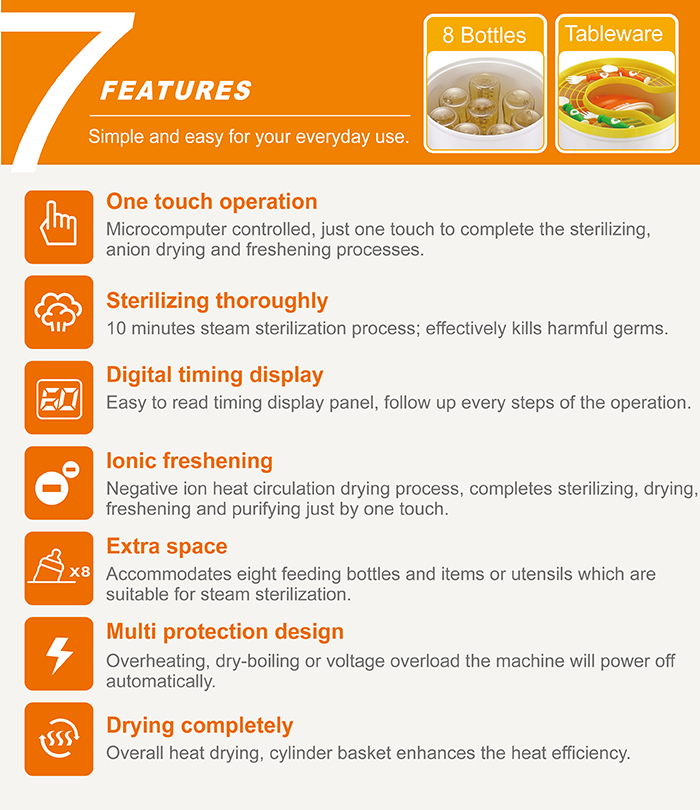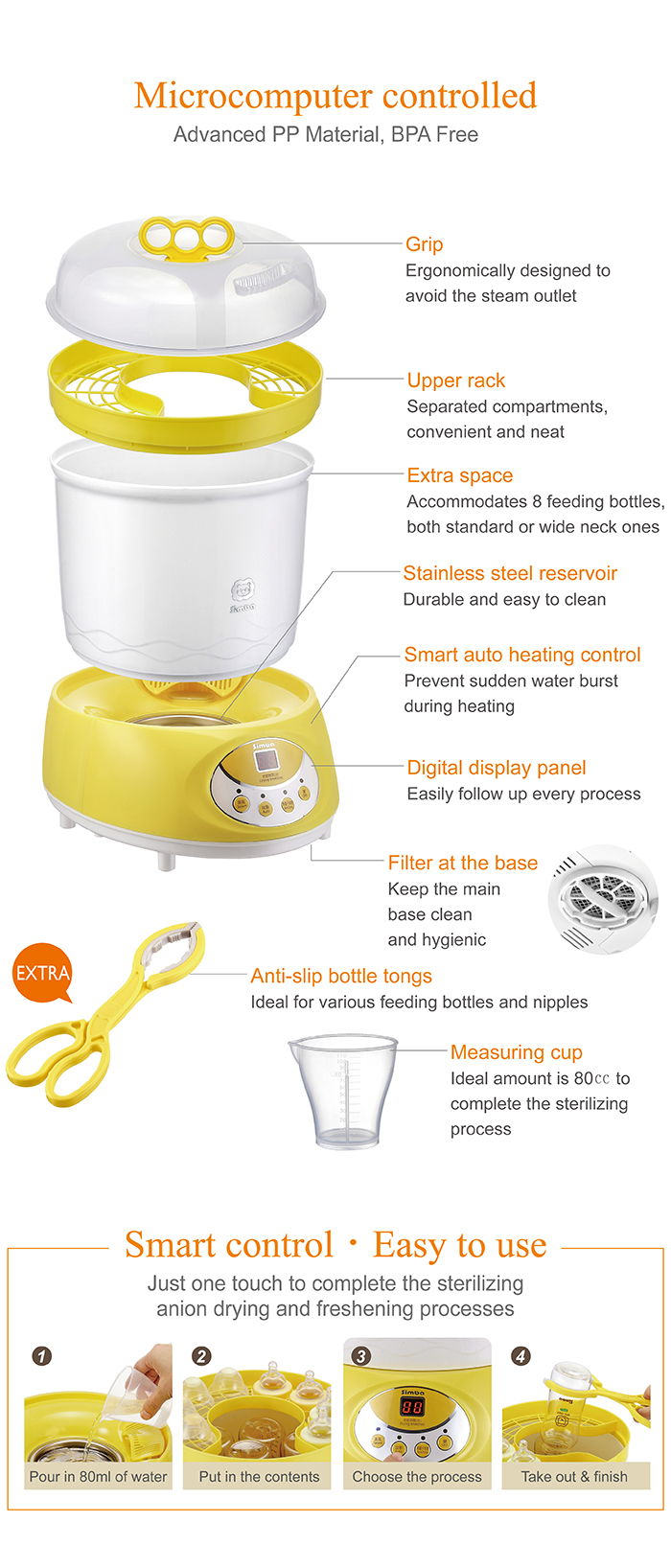 ●Features
1.One touch operation─Microcomputer controlled, just one touch to complete the sterilizing, anion drying and freshening processes.
2.Drying completely─Overall heat drying, cylinder basket enhances the heat efficiency.
3.Sterilizing thoroughly─10 minutes steam sterilization process; effectively kills harmful germs.
4.Ionic freshening─Negative ion heat circulation drying process, completes sterilizing, drying, freshening and purifying just by one touch.
5.Digital timing display─Easy to read timing display panel, follow up every steps of the operation.
6.Multi-safety design─Multi safety design with BSMI Certificate to secure everyday use.
7.Extra space─Accommodates eight feeding bottles and items or utensils which are suitable for steam sterilization.
●Material
Lid/Upper rack/Main basket/Base/Filter/Measuring cup :Polypropylene
Reservoir :Stainless steel
Tongs :TPR、ABS

●Dimension :25 x 30 x 42 cm
---