MEIJI APP MASK PINK-美肌APP面膜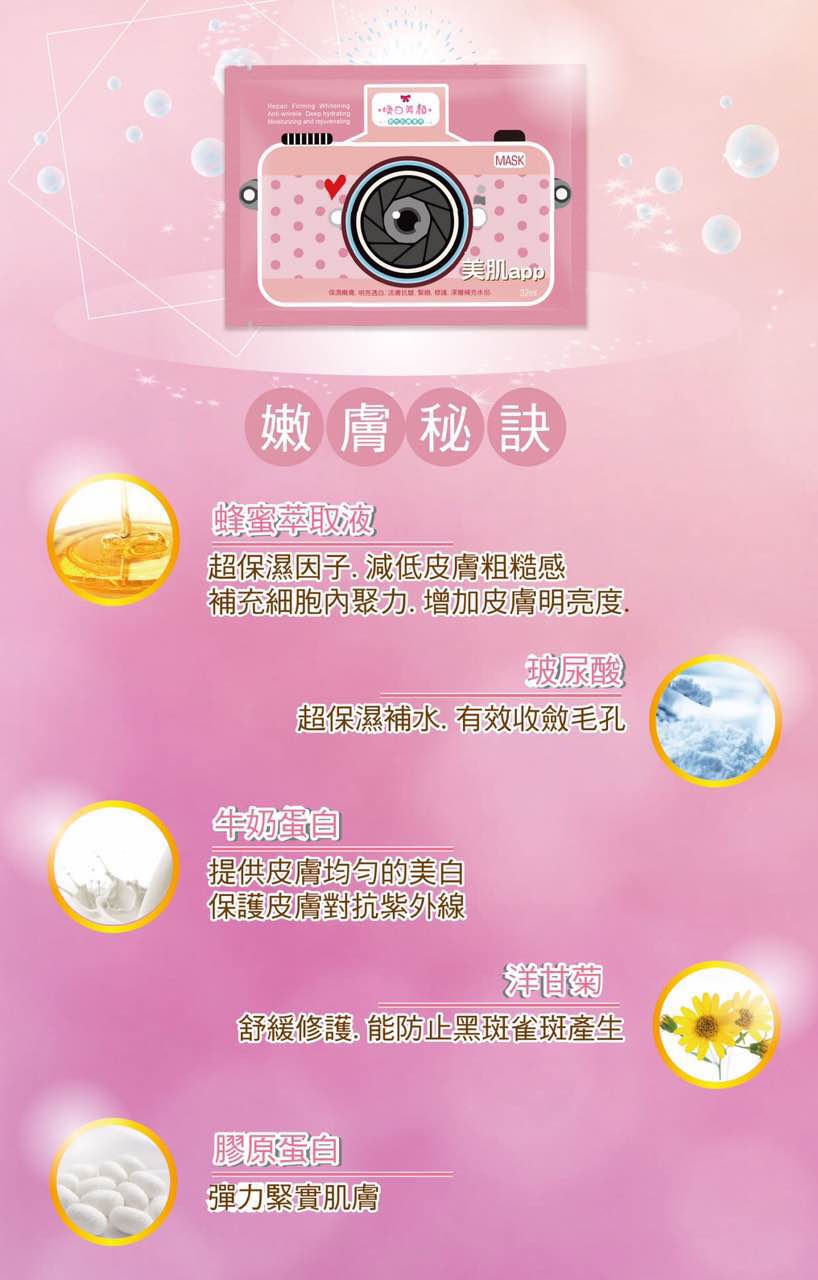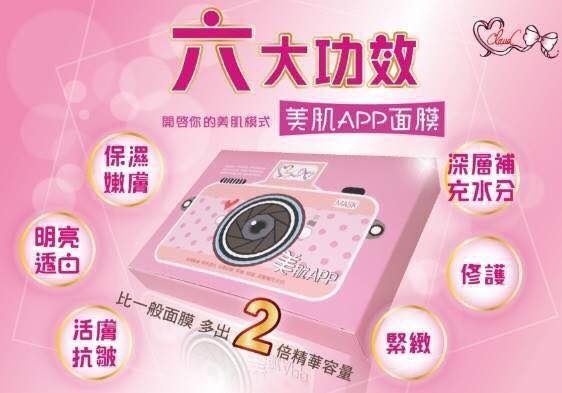 INGREDIENTS:
Honey Extract ,Hyaluronic Acid,Collagen,Elastin,Chamomile Extract,Aloe Extract,Milk Protein,Whey Protein,Silk Protein,Vitamin E,Licorice,PCA-Na,Squalene,Glycerol.Tocopheryl Acetate,D.I Water.
FEATURES:
The precious essence rich inbiotin hydro complex helps the total nutrient penetration into deeper skin layers,enhances skin moisture and elasticity ,bring out the shine on dull and dark looking skin,ans boosts skin vitality.It further softens your skin to reveal brightness white.
MFG: Marked on the packaking
EXP: 3 Years from mfg date
Made in Taiwan
Directions:
1.Clean the face thoroughly.Remove mask fro foil then remove the white pearl film
.2.Place the silk-like mask over face with blue layer facing outward,then gently spread the mask over face.
3.Remove the blue layer along the edges on bottom to top.
4.Discharge excess air to make it obedient on face complete,take it down after fifteen minutes.
5.Use fingertips to massage lightly until all residue essences are fully absorbed.
MEIJI APP MASK AUTHORIZED REGIONAL DISTRIBUTOR:
LOVELY AKACHAN ENTERPRISE (002438318-P)
For your beloved's safety, we strongly advise you to purchase from MEIJI APP MASK Authorized/Appointed Distributor to prevent any poor quality or unreliable counterfeit products
---